Steven Michaëlis
Founder and creative developer of the SAS method
---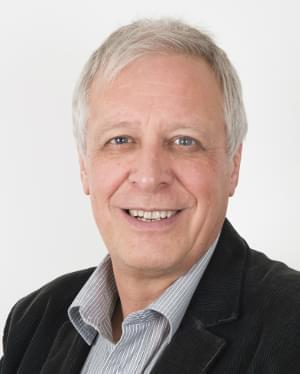 Steven Michaëlis is the originator of the SAS methodology and founder of SAS Organisation. He is an experienced counsellor, conference presenter and expert in human sensory perception and neuro-acoustics. He specialises in auditory activation techniques that help children and adults to progress in their development and get more out of life.
The development of the SAS methodology can be traced back to the wide ranging knowledge and experience Steven acquired during the last 50 years. Combining his knowledge of human auditory perception with the latest findings in neuro-plasticity and using the latest computer technology to alter music and speech in ways that were not possible until recently, has resulted in the extraordinarily effective SAS methodology that helps children and adults to perform better.
Currently Steven is involved in the further development of the SAS method and overseeing research into its effectiveness with a wide range of clients. He also presents his life work at international conferences and occasionally at SAS Provider Training events.
---
Steven got interested in sound recording when he received a reel-to-reel tape recorder for his 15th birthday. As he was already involved in the organisation of a local youth club, he used the equipment to record live bands, including an early Pink Floyd performance.
He designed his own little mixing desk and made microphones out of dictating machines spares. Not surprisingly Steven went on to study electronics and at the same time founded an electronic equipment import and distribution company in Holland. Having completed a sound engineering course in the USA, he expanded into studio design and record production.
At the age of 25 Steven moved to England to pursue a career with a leading British sound equipment design organisation. This brought him into contact with leading acoustics companies in Europe, the USA and Far East and expanded his knowledge of human auditory perception and formal testing procedures. In his early thirties he joined the Japanese consumer electronics giant JVC and travelled extensively throughout the world, networking with innovators and researchers working in the field of sound processing and early computer technologies.
Inspired by his wife Katarzyna, Steven embarked on a parallel career in counselling and parenting skills and was involved in the establishment of the first national parenting organisation in the UK. He ran many parenting and relationship classes for parents and couples expecting their first baby, guiding them through this life-changing period. He was trained by leading child-development experts from Europe, the USA and Australasia and he eventually became a certified group counsellor and master-trainer.
At the same time Steven also took an interested in methods that stimulate faster and better ways of learning. This included the use of music, breathing techniques and suggestive language. He was actively involved in organising a number of international conferences on the subject and met many of the leading innovators in the field.